My daily adventure cards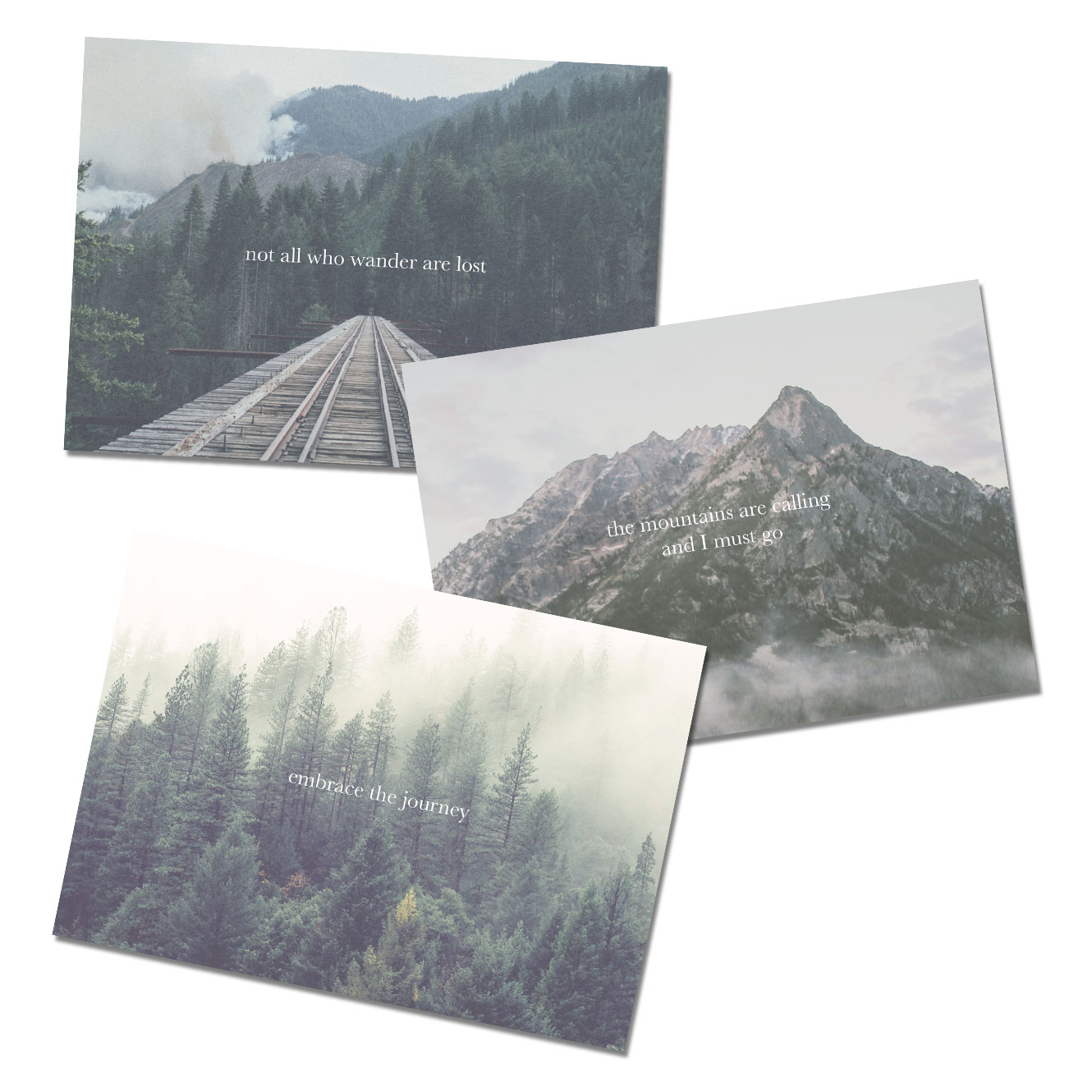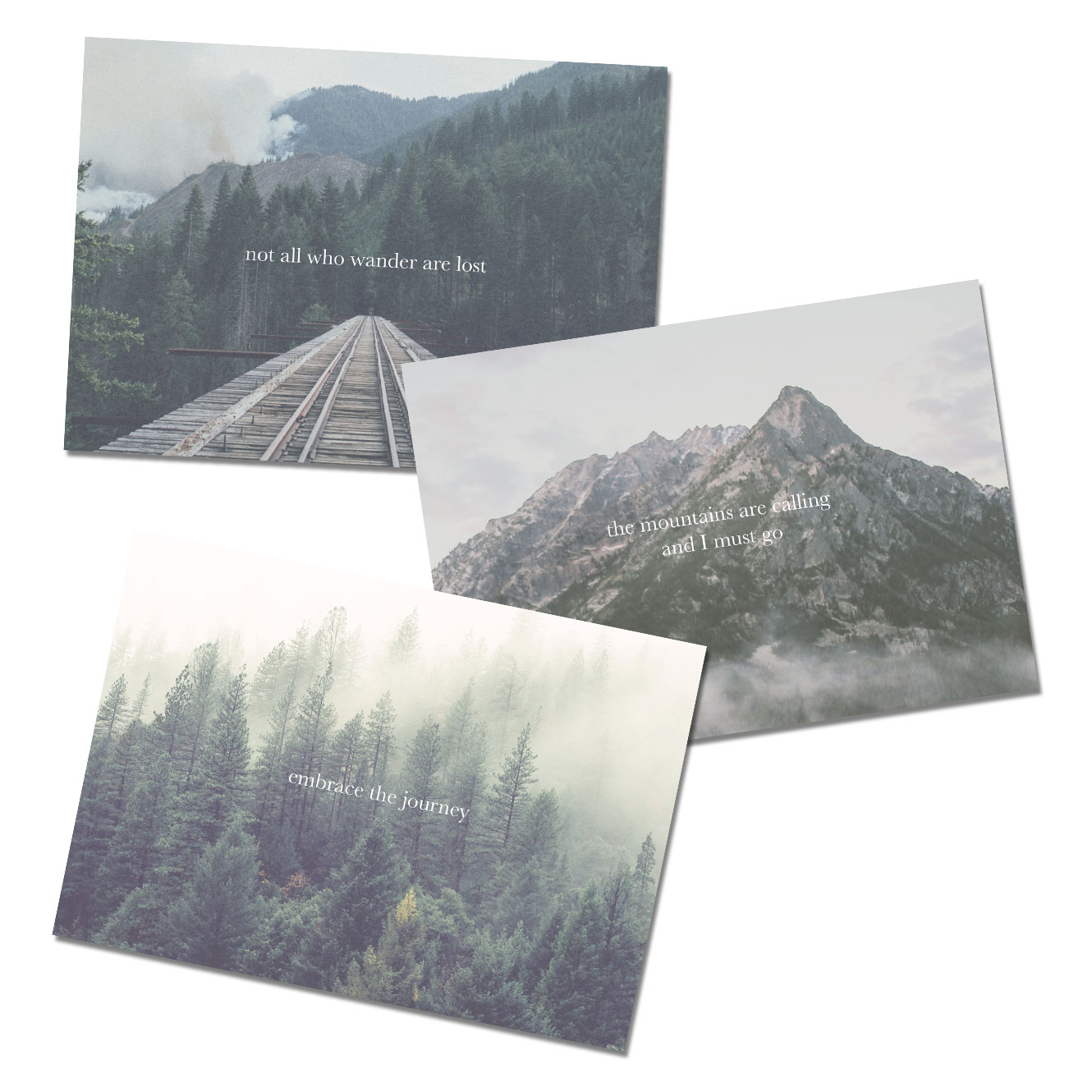 My daily adventure cards
Product dimensions: 148 × 210 cm - A5 folded at the center. The back is blank.
Limited edition - only 100 prints.
Printed on 250g recycled paper.
The mountains are calling and I must go.
Each journey starts with a call. A power we are having inside us, making it possible to head into new adventures.
Not all who wander are lost.
Maybe you are meeting doubters on your journey. Maybe it is yourself starting to doubt: Is this the right thing to do?
Dear adventurer, hold fast to your dreams.
Embrace the journey.
Enjoy your experience. Be here now. Open your mind and your heart and feel.